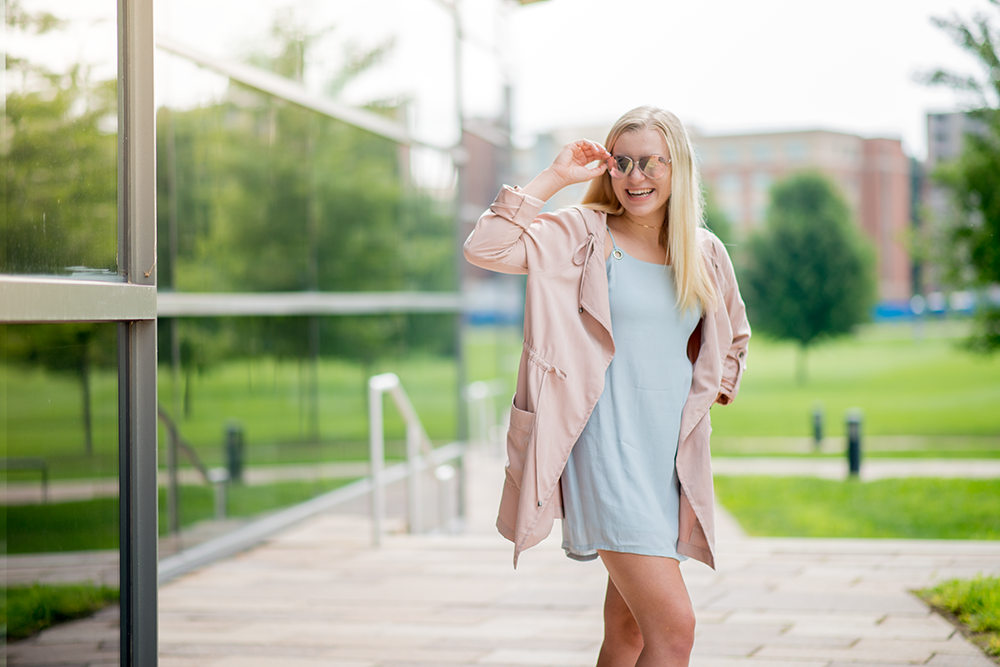 an experience like no other. a day all about you. confidence that lasts forever
what are portrait sessions?
This is what you think of when you book a session with a photographer - but my portrait sessions are anything but typical. Portrait sessions are 1.5 hour sessions for one woman of any age and are all about making her feel confident and beautiful in her own skin. Your session day is all about you, with professional hair and makeup, a completely custom session that shows off your personality, and an experience that makes you feel like a model for a day. The confidence you gain from this session is something that will last
a lifetime and impact your life forever. Every session is different and completely custom for the woman I'm photographing. Whether you're in high school, or a mom of 3, these sessions are all about showing you your true beauty. With options to upgrade your sessions for an even more unforgettable experience, a swag bag that will blow your mind, and luxe photo products to display your gorgeous images, a portrait session is something you will never forget.
cute mail
expect some cute mail with all the info you need to prep for your session
hair & makeup
let your own glam squad get you camera ready and you just relax
style closet
raid the studio style closet for the cutest outfits to wear for your session
swag bag
remember your session with the cutest swag and picture displays
"Want to have a great experience with a fun and inspiring girl??! Book a session with SMP!!"
what is included
coffee date consultation
because coffee dates are fun and consultations are too "corporate", we will plan and fully customize your session over a fun and informal coffee date! Whether it's at a local coffee house or at my cozy studio, we will meet over your favorite drink and start to dream!This is where I get to know you, and not like what is your favorite color get to know you, but what are your biggest dreams and fears get to know you! We will dream and plan and create the most epic session that completely captures the best version of yourself
professional hair & makeup
Because I want you to feel completely relaxed on your session day, I bring in the pros to help create your dream look. Every session includes professional hair and makeup services, with the option to bring them along to change up your look during your session! Whether you're an all-natural kind of girl, or you like to go BOLD, we will create a look that completely reflects your personality!
1.5 hour session
I've found that one and a half hours is the perfect amount of time to create the images you dream of, the ones that makes you feel gorgeous and remind you of how beautiful your sweet soul is. It's not so long that you will be bored by the end of your session and it's not so short that we don't capture everything you dream of!
reveal party
I don't just hand over your images in an online gallery for you to do the work… oh, no no. Your images are works of art that should be celebrated, so we will have an image reveal party at my studio where you will see your images for the first time with those who you choose to bring. Then we will chat over snacks and drinks about which ones are your favorite and how you want to show them off using the luxe products I offer! I hold your hand through the whole ordering process so there is never a doubt in your mind!
I offer luxury prints and products to display your portraits in the best way possible
sessions start at $375

for more info and to book a session, download the SMP Magazine